Bet American Pharoah in Travers at Saratoga
Saratoga Race Course Press Release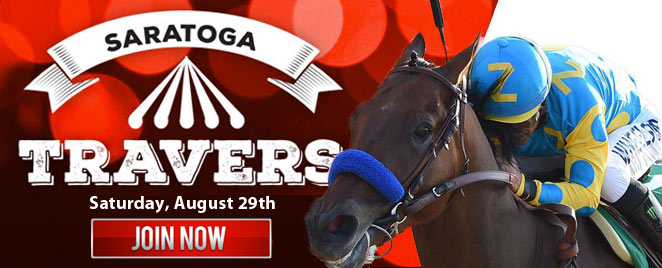 Las Vegas, NV - Can't make it to Saratoga Race Course to bet American Pharoah in the 2015 Travers Stakes? Watch and wager on the races from Saratoga with OffTrackBetting.com. All wagers made through OTB online are directly commingled into racetrack pools, so you can play all of your favorite bet types with confidence, knowing that you'll receive full track odds on all wagers made with us. And with free, high-quality video, you can watch the races online or with your mobile device. OffTrackBetting.com is US-based and legal and licensed, and we promise you superior customer service and the best online wagering experience in the industry.
NYRA announced yesterday that 2015 Triple Crown champion American Pharoah will compete in front of a sold out crowd of 50,000 fans during the 146th running of the Grade 1 Travers on Saturday, August 29 at Saratoga Race Course.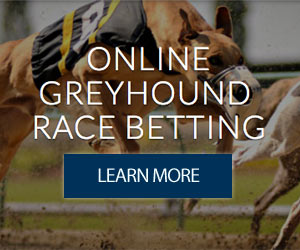 American Pharoah confirmed for Travers Stakes
Contingent upon the champion colt starting in the Mid-Summer Derby, NYRA will raise the total purse for the Travers to $1.6 million from $1.25 million.
"This is a great day for racing fans in Saratoga, across the State of New York and throughout our nation", said Christopher Kay, Chief Executive Officer and President. "We are honored that the Zayats are bringing Triple Crown champion American Pharoah to historic Saratoga Race Course, and plan to run `The People's Horse' in the nation's Mid-Summer Derby. We are also deeply appreciative of Hall of Fame trainer Bob Baffert, and know that training a Triple Crown winner is an incredible, pressure-packed assignment. The New York Racing Association is grateful for Bob's confidence, and we look forward to adding a new exciting chapter into the already rich history of Saratoga Race Course on August 29"
CASH REWARDS ON YOUR WAGERS | DETAILS HERE
Joining the 146th running of the Mid-Summer Derby for 3-year-olds on Travers Day, Saturday, August 29 will be five other Grade 1 stakes, including the 1 ½-mile Sword Dancer Invitational on the turf, whose purse has been enhanced to $1 million. Also added to the card and receiving purse hikes are the $750,000, 1 1/8-mile Personal Ensign for fillies and mares and the $700,000 Forego Handicap at seven furlongs. Rounding out the stellar card are the $500,000 Ballerina Stakes for fillies and mares and the $500,000 King's Bishop, both at seven furlongs, and the Grade 2, $400,000 Ballston Spa Handicap for turf fillies and mares.
"We have made improvements to Travers Day to keep in line with the creation of our 'must-see' events," said Martin Panza, Senior Vice President of Racing Operations for the New York Racing Association. "We are developing Travers Day into a national event - a mini Breeders' Cup - by increasing the purses for the Personal Ensign and the Forego. By including the Sword Dancer and raising the purse to $1 million we hope to create international involvement in that race."
Saragota Race Course Online horse betting with OffTrackBetting.com
Baffert had been looking for reasons not to run in Travers
TRIPLE CROWN winner American Pharoah was somehow even more dazzling when he won the Aug. 2 Haskell Invitational than he was in winning the Kentucky Derby, Preakness or Belmont Stakes. It was an encore worthy of a horse who has transcended the sport.
It was very clear the series had taken nothing out of American Pharoah that day at Monmouth Park. The colt ran really fast and made it all look so easy.
Since that moment, trainer Bob Baffert has been looking for reasons not to run in Saturday's Travers Stakes at Saratoga. Through the years, he has had almost no luck there. He sent Haskell winner Bayern for last year's Travers. The colt ran last and Baffert called it one of the worst mistakes of his career. Bayern overcame his trainer and went on to win the Pennsylvania Derby and Breeders' Cup Classic in his next two starts.
American Pharoah owner Ahmed Zayat said over and over he wanted to run in the Travers, but would leave it up to his trainer. Yesterday morning at Del Mar, after yet another American Pharoah tour de force workout, the trainer could no longer find any reason not to run. So, the Triple Crown winner will be entered in the Travers tomorrow night and be flown cross-country to Saratoga Springs, N.Y., on Wednesday.
If American Pharoah wins the Travers, he will have maxed out the Pa. Derby bonuses - $50,000 each per race for any owner and trainer whose horse wins the Derby, Preakness, Belmont, Haskell or Travers. Parx likely would kick in a Triple Crown bonus as well. So just for having American Pharoah come out of the Pa. Derby starting gate, Baffert and Zayat would combine to get $500,000-plus and be an overwhelming favorite to win the $1 million race and get another $600,000.
Join OTB today and you may qualify for a $100 signup bonus!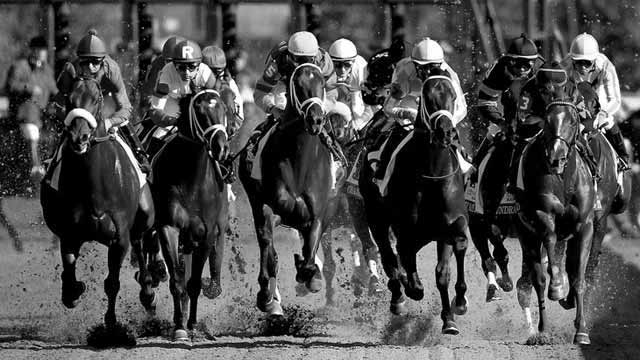 Bet Horse Racing with OTB