Ballston Spa Handicap
The Ballston Spa Handicap is an American race for thoroughbred horses open to fillies and mares, age three and up, on the turf at Saratoga Race Course in Saratoga Springs, New York. Part of the Breeders' Cup National Stakes Program, it is run at a distance of one and one-sixteenth miles, it is a Grade II race offering a purse of $200,000.
From its inception in 1989 until 1993 the race was run as the Aqueduct Budweiser Breeders' Cup Handicap at a distance of one mile. From 1994 through 1996, the race was known as the Saratoga Breeders' Cup Handicap, the same name that would later be used for the Saratoga Cup Handicap. Its current name honors Ballston Spa, New York, a small town just south of Saratoga Springs.
Saratoga Race Course Graded Stakes Races
| Stakes Race | Grade | Purse |
| --- | --- | --- |
| Schuylerville Stakes | III | $100,000 |
| Coaching Club American Oaks | I | $250,000 |
| Sanford Stakes | II | $150,000 |
| Lake George Stakes | II | $150,000 |
| Jim Dandy Stakes | II | $500,000 |
| Diana Stakes | I | $500,000 |
| Fourstardave Handicap | II | $150,000 |
| Ruffian Handicap | I | $250,000 |
| Amsterdam Stakes | II | $150,000 |
| Test Stakes | I | $250,000 |
| Whitney Handicap | I | $750,000 |
| Honorable Miss Handicap | II | $150,000 |
| Alfred G. Vanderbilt Handicap | I | $250,000 |
| National Museum of Racing HOF Stakes | II | $150,000 |
| Sword Dancer Invitational Handicap | I | $500,000 |
| Adirondack Stakes | II | $150,000 |
| Saratoga Special Stakes | II | $150,000 |
| Alabama Stakes | I | $500,000 |
| Lake Placid Stakes | II | $150,000 |
| Bernard Baruch Handicap | II | $200,000 |
| Victory Ride Stakes | III | $100,000 |
| Ballston Spa Handicap | II | $200,000 |
| Ballerina Stakes | I | $250,000 |
| King's Bishop Stakes | I | $250,000 |
| Travers Stakes | I | $1,000,000 |
| Personal Ensign Stakes | I | $300,000 |
| With Anticipation Stakes | II | $150,000 |
| Forego Handicap | I | $250,000 |
| Woodward Stakes | I | $750,000 |
| Saranac Stakes | III | $100,000 |
| Spinaway Stakes | I | $250,000 |
| Glens Falls Handicap | III | $100,000 |
| Hopeful Stakes | I | $250,000 |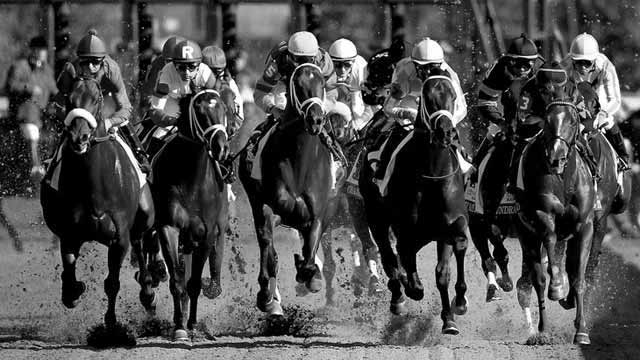 Bet Horse Racing with OTB