• Mohaymen under radar, on target for G1 Travers • Baffert back for G1 Travers with American Freedom, Arrogate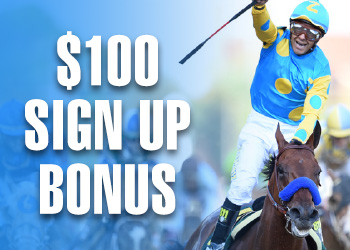 • Sheer Drama's final work before Ballerina • Destin puts in "good, steady breeze" in last work before G1 Travers • Governor Malibu puts in breeze for Travers • Stewart looks to be well-represented on Travers Day • Brown has more live runners • Mo Tom works with Travers still a possibility • Summer Colony draws six • Fields coming together for Travers Day stakes
SARATOGA SPRINGS, N.Y. -Shadwell Stables' Mohaymen, looking to rebound from his fourth-place finish as the favorite in the Grade 2 Jim Dandy on July 30, zipped a bullet half-mile on the main track this morning in his final serious move before the Grade 1, $1.25 million Travers on August 27.
Under regular exercise rider Rob Massey, the gray Tapit colt was caught in 47.33 seconds, with clockers catching him in :22 2/5 for the first quarter and galloping out in 1:00. The move was the fastest of 75 at the distance.
"He worked well," said trainer Kiaran McLaughlin. "We were happy with the way he did it. Rob said he never felt better. We're under the radar [for the Travers] and hopefully we'll stay there."
Mohaymen, who fetched $2.2 million at the Keeneland September yearling sales, won four straight graded stakes after breaking his maiden, including the Grade 2 Holy Bull and the Grade 2 Fountain of Youth at Gulfstream Park to open his 3-year-old campaign. He was then fourth as the favorite behind Nyquist in the Grade 1 Florida Derby, and fourth again in the Kentucky Derby.
Given a break by McLaughlin, Mohaymen did not run again until the Jim Dandy, in which he stumbled at the start and then weakened to finish 5 ¾ lengths behind upset winner Laoban in the 1 1/8-mile race.
"I don't have an explanation for that," said the trainer. "Funny track? Funny result? But all is well. He's put on some weight since the race, and he's just doing really well."
Also out for McLaughlin Friday morning were Tamarkus, who went a half-mile in 49.98 for the Grade 1 Priority Jets Forego on the main track, with the Forego-bound Marking going the same distance in :48 2/5 on the all-weather surface at the Greentree training center. Also breezing at Greentree was Senterio Italia, who was clocked in :48 4/5 for the Grade 2 Ballston Spa.
Mubtaahij, who returned from a runner-up finish in the Dubai World to finish third in the Grade 2 Suburban Handicap, went a half-mile in 49.08 for the Grade 1 Woodward on September 3.
Cavorting, who is 3-for-3 at the Spa including victories in the Grade 2 Adirondack, the Grade 1 Test and the Grade 2 Prioress, will gallop into the Grade 1 Personal Ensign after having her last official work on Tuesday, said McLaughlin.
* * *
Following their final workouts at Del Mar Sunday and Monday, Bob Baffert's pair of late-blooming 3-year-olds, American Freedom and Arrogate, are set to ship cross-country on Wednesday for next Saturday's Grade 1, $1.25 million Travers Stakes.
"I'm going to breeze each of them one more time and as long as they're breezing well, we'll come in that week," said Baffert, who added he would arrive in Saratoga next Thursday evening.
Rafael Bejarano, who has been aboard both colts through their most recent starts, will remain on American Freedom.
Arrogate will be ridden by Hall of Famer Mike Smith.
Unlike last year, when an estimated 15,000 people were on hand to watch Triple Crown winner American Pharoah gallop on the main track the day before the Travers, Baffert is flying a bit under the radar with Haskell Invitational runner-up American Freedom and Arrogate; the latter will be making his stakes debut after three straight wins.
"Totally different scene," he acknowledged. "The race is coming up with the 3-year-old championship on the line. It's a huge deal."
Baffert noted American Freedom will race with blinkers off after wearing them in each of his five previous starts, including wins in the Grade 3 Iowa Derby and the Sir Barton. "I don't think he needs them anymore," he explained.
* * *
Grade 1 winner Sheer Drama had her final work Friday morning for the Grade 1, $500,000 Ballerina on August 26. The Ballerina is a designated "Win and You're In" race for the Breeders' Cup Filly & Mare Sprint at Santa Anita November 4.
With jockey Joe Bravo in the saddle, Sheer Drama covered five furlongs in 1:01.87 on the main track.
David Fawkes, who trains the 6-year-old mare for her breeder, Harold L. Queen, was on hand for the move.
"It was a maintenance work, with a nice finish," Fawkes said. "I was happy with it. Joe was happy with it, too."
Sheer Drama won last year's Grade 1 Personal Ensign, a 1 1/8-mile race around two turns at Saratoga. Her only victory since then has come at seven furlongs - the distance of the Ballerina - in the Grade 1 Madison at Keeneland this past April.
Fawkes said it may be that Sheer Drama, who finished fourth in last year's Breeders' Cup Distaff, has reached the stage in her career where she is better sprinting.
"Her biggest Beyer [100] number was sprinting, going seven-eighths at Keeneland in the Madison," Fawkes said. "The last couple of times she ran going longer, she didn't have that kick she had in that seven-eighths race. I think this is a good opportunity to turn back."
And there is another reason that Fawkes is bullish on keeping Sheer Drama, a earner of $1.6 million, racing around one turn, with an eye toward the Breeders' Cup Filly & Mare Sprint.
"Honestly, I also think the distaff group is really, really tough this year," he said. "There's a lot of nice horses in that division this year. It is definitely a different group than it was last year. I don't think we are going the wrong way; I think we are going a new way."
* * *
Destin recorded his final breeze before the Grade 1 Travers when he officially clocked four furlongs in 50 seconds flat on the Oklahoma training track this morning. Trainer Todd Pletcher said he was most pleased with the colt's gallop-out, in which he timed the Grade 1 Belmont Stakes runner up going seven-eighths in 1:29 under regular jockey Javier Castellano.
"I thought he worked very well," Pletcher said. "It was a good, steady breeze similar to what he was doing before the Belmont. It was a good progressive and productive breeze for him."
The Giant's Causeway 3-year-old will have what Pletcher said will be a typical schedule this week as he prepares for his first start since finishing third in the Grade 2 Jim Dandy on July 30.
"He'll have a session at the gate and a session or two in the paddock along with some routine gallops," Pletcher said.
The trainer said he also was pleased with Curalina, who breezed a half-mile in 49.83 seconds in preparation for the Grade 1 Personal Ensign.
* * *
With regular rider Joel Rosario aboard, Grade 1 Travers-bound Governor Malibu breezed four furlongs in in 50.20 seconds on the Oklahoma training track Friday morning.
Although the 3-year-old son of Malibu Moon is still in search of his first stakes win since he won the Gander Stakes on February 6 at Aqueduct, trainer Christophe Clement said he likes what he sees heading into the $1.25 million race.
"It was a good work," said Clement. "Joel reported that the horse felt good, and I'm happy with the way he looked, so as of right now we are still on target."
* * *
Trainer Dallas Stewart sent out a quartet of stakes candidates this morning, including Charles Fipke's Forever d'Oro, who, in company with Grade 2 Woody Stephens winner Tom's Ready, breezed five furlongs in 1:02.17 over the Oklahoma training track in advance of his anticipated start in the Grade 1 Travers.
"He's good, he looked good," said Stewart of Forever d'Oro, third behind the Travers-bound Connect and Gift Box in the Curlin on July 29. "He's worked with [Grade 1 King's Bishop-bound] Tom's Ready a few times and has worked with Tale of Verve before. He's doing well. He came out of the Curlin good, so we're looking forward to the Travers. He's going to like the [1 ¼-mile] distance."
Forever d'Oro, a homebred son of 2002 Travers winner Medaglia d' Oro out of the 2002 Kentucky Oaks winner Lemons Forever, will be making the second graded stakes start of his career, having finished 13th behind winner Creator in the Belmont Stakes on June 11.
"Since the Curlin, he's put on weight, he's just beautiful," said Stewart. "He has gotten stronger so I'm happy about that. He is eating good, his appetite is good, his health is good, so we'll see what happens."
Stewart said that Luis Saez will have the mount in the Travers.
In addition to Forever d' Oro and Tom's Ready, multiple graded stakes winner Forever Unbridled, most recently second to Cavorting in the Grade 1 Odgen Phipps, worked five furlongs in 1:01.49, also over the training track, for the Grade 1 Personal Ensign.
Finally, Tale of Verve, who beat the Travers-bound My Man Sam by a neck in an allowance on July 23, breezed five furlongs in 1:01.12 over the main track.
"We're looking at the Woodward for him," said Stewart of Tale of Verve.
* * *
After losing the opener with his only starter on Friday's card at Saratoga, Chad Brown is still atop the trainer standings with 26 winners, nine more than his nearest competitor, Todd Pletcher, who has reigned supreme as the meet's leader for the past six years.
Brown, 37, who was born in nearby Mechanicville and is now a resident of Saratoga Springs, is also on the cusp of saddling his 1,000th career winner, and was just five shy of that milestone heading into Friday's card.
Friday morning the conditioner, who said he has more bullets to fire in the closing weeks, including the much-anticipated return of Lady Eli in the Grade 2 Woodford Reserve Ballston Spa August 27, spoke about potentially earning his first Saratoga title. The last five years, Brown finished second to Pletcher.
"I feel like we have plenty of nice horses to run; some of them will be making their second starts of the meet and will still have a lot of fresh horses that haven't run here at the meet yet, particularly our 2-year-olds and some of them look very promising," Brown said. "If we continue to have good luck racing in the afternoon, and the horses continue to run their best, as most of them have thus far, I think we have a pretty good shot at [the title]."
Brown, who is pointing Curlin Stakes winner and runner-up Connect and Gift Box, respectively, to the Travers, along with My Man Sam, said he entered the meet with a good feeling about his stable's chances. Among the stakes won by Brown at this meet are the Grade 1 Diana with Dacita, Grade 2 Bowling Green with Flintshire and Grade 2 Lake George with Ancient Secret.
"All you can do is get your horses ready for the particular races you schedule for them, and you need a lot of racing luck along the way," he said. "The weather has to cooperate, and for the most part, it has. You don't know who you're running against until the races are drawn, and these races up here are so difficult, no matter what class of horse you have. Everyone brings their best horses and you have the best trainers up here. I'm not surprised these horses ran as good as they did, I'm relieved that they were good enough to win."
Brown said a Saratoga training title would be gratifying on many levels.
"It would mean a lot to me personally and it would mean a lot to my staff," Brown remarked. "They really work so hard in making this happen - every morning and every afternoon - putting in a lot of extra hours, trying to execute the plans we put together as a team. It would also mean a lot to the local community - there are so many friends, family and fans. Horse racing is such a big deal up here; to have someone who grew up here locally, it really gives them something to root for. If we're lucky enough to win a training title up here, I would share it with the whole Capital Region. I think it is a big deal for everybody."
* * *
Ohio Derby winner and possible Travers entrant Mo Tom visited the Oklahoma training track Friday morning, breezing six furlongs in 1:15.88.
"Everything went fine and it was a good work this morning," said trainer Tom Amoss. "As far as a decision on entering the Travers, we'll first see how he comes back from this work tomorrow and decide on if we're entering after talking with the owners."
A 3-year-old son of Uncle Mo, Mo Tom began his year winning the Grade 3 LeComte Stakes on January 16 before a third-place finish in the Grade 2 Risen Star Stakes and a fourth-place showing in the Grade 2 Louisiana Derby, all at Fair Grounds. Following an eighth-place finish in the Kentucky Derby, he won the Ohio Derby on June 25 at Thistledown by three lengths.
"He hasn't run since June, so the decision to go six furlongs this morning was to put in a more serious work," added Amoss.
* * *
With three second-place finishes and a pair of thirds in eight previous stakes appearances, StarLadies Racing's Eskenformoney will try again to notch her first stakes score when she faces five other fillies and mares in Monday's $100,000 Summer Colony.
Beaten a neck to finish second in the Grade 3 Molly Pitcher on July 31 at Monmouth Park, the 4-year-old daughter of Eskendereya also was third in the Lady's Secret earlier that month. Last year, she was second in the Grade 3 Monmouth Park Oaks and the Grade 2 Gulfstream Park Oaks, and third in the Grade 2 Davona Dale.
Javier Castellano has the call aboard the Todd Pletcher trainee, who drew post position 6 for the 1 1/8-mile race.
Trainer Charlton Baker has entered the 5-year-old Rachel's Temper, making her stakes debut after getting nosed out for the win in an optional claimer on July 27. Joel Rosario will ride from post position 4.
Expected to attract considerable support is the graded stakes-winning Tiger Ride, most recently third in the Grade 3 Dr. James Penny Memorial at Parx Racing. Trained by Graham Motion, the Candy Ride filly won the Grade 3 Pin Oak Valley View at Keeneland last October, and also took the Ta Wee and Indiana Grand at Indiana Grand Race Course.
Edgar Prado rides from post position 2.
Rounding out the field are the Ian Wilkes-trained Sweetgrass, most recently third behind Curalina and Cavorting in the Shuvee Handicap on July 31, and Milaya and Money'soncharlotte, fifth and sixth, respectively, last out in the Grade 1 Delaware Handicap.
* * *
Fields are taking shape for Travers Day this Saturday at Saratoga Race Course, comprised of seven graded stakes and anchored by the traditional summer showcase of the nation's top 3-year-olds, the Grade 1, $1.25 million Travers.
With as many as 14 eyeing a start in the 147th running of the "Mid-summer Derby" on Saturday, August 27, this year's edition looks to attract one of the largest fields in the race's storied history. The largest field in the Travers was in 1977, when 14 went to post. In 1965 and1990, 13 horses started in the Travers, and in 1956 and 2008, there were 12 runners.
Leading the list of probable contenders is multiple Grade 1 winner Exaggerator, who took the Haskell Invitational last time out by 1 ½ lengths on a sloppy and sealed track for owners Big Chief Racing and trainer Keith Desormeaux.
Chad Brown, currently the leading trainer at Saratoga, could be represented by as many as three runners in the 1 ¼-mile Travers as Connect and Gift Box, the respective 1-2 finishers of the Curlin on July 29, are likely to be joined by My Man Sam, who was beaten a neck coming off an 11-week layoff in a July 23 allowance.
Hall of Fame trainer Bob Baffert is likely to ship Haskell runner-up American Freedom and impressive allowance winner Arrogate from his California training base, while newly inducted Hall of Famer Steve Asmussen is also likely to send a pair of contenders in Grade 1 Belmont winner Creator and Grade 2 Louisiana Derby winner Gun Runner.
Also pointing to the Travers are multiple Grade 2 winner Mohaymen for trainer Kiaran McLaughlin; Belmont runner-up Destin for two-time Travers-winning trainer Todd Pletcher; Laoban, the front-running upset winner of the Grade 2 Jim Dandy on July 30, trained by Eric Guillot; Jim Dandy runner-up Governor Malibu for trainer Christophe Clement; Forever d'Oro, a half-brother to multiple graded stakes winners Unbridled Forever and Forever Unbridled for the Dallas Stewart barn; and Mikhail Yanakov trainee Anaximandros, fourth last time out in the Grade 2 West Virginia Derby. Mo Tom is also possible.
Also on Travers Day, Juddmonte Farm's Flintshire will look to defend his title in the Grade 1, $1 million Longines Sword Dancer, one of five additional Grade 1 contests Saturday afternoon and a "Win and You're In" qualifier for the Breeders' Cup Turf. Confirmed to take on Flintshire are Grand Tito, runner-up to Flintshire in the Grade 2 Bowling Green on July 30, Applicator, and Inordinate.
The Grade 1, $750,000 Personal Ensign, which carries a "Win and You're In" berth into the Distaff, is expected to feature a salty showdown between multiple graded stakes winners Cavorting, Curalina, Forever Unbridled, I'm a Chatterbox and Paid Up Subscriber.
The undefeated Lady Eli will step into the starting gate for the Grade 2, $400,000 Woodford Reserve Ballston Spa as she looks to make her first start since winning the Grade 1 Belmont Oaks in July 2015. Also likely for the race are Excilly, Miss Temple City, Sentiero Italia, Strike Charmer, and Sweet Acclaim.
A "Win and You're In" event for the Sprint, the Grade 1, $700,000 Priority One Jets Forego is expected to attract A. P. Indian, All Star Red, Anchor Down, Catalina Red, Dannie's Deceiver, Limousine Liberal, Marking, Ready for Rye and Stallwalkin' Dude. Green Gratto and Schivarelli are questionable.
On tap for the Grade 1, $500,000 Ballerina, a "Win and You're In" for the Filly & Mare Sprint, are Birdatthewire, By the Moon, Carina Mia, Haveyougoneaway, Linda Linda, Paulassilverlining, Sarah Sis, Sheer Drama, Spelling Again and Wavell Avenue. Cali Star and Stopchargingmaria are possible.
The Grade 1, $500,000 Ketel One King's Bishop for 3-year-old sprinters is expected to draw Bird Song, Drefong, Economic Model, Fish Trappe Road, Jazzy Times, Mind Your Biscuits, Noholdingback Bear, Rated R Superstar, Star Hill, Summer Revolution and Tom's Ready. Celtic Chaos, Its All Relevant and Voluntario are possible to start.