Todd Cady, from San Diego, connected on a $100 double finishing in the last race to run away from the field with a final bankroll of $6,210. Cady receives an entry valued at $8,000 to next weekend's Del Mar Challenge expected to feature $225,000 in prizes.
The Challenge benefits Little Red Feather (LRF) Cares raising over $13,000 to support horse aftercare. "What a day and finish, said LRF Managing Gary Fenton, we couldn't be more grateful to the horseplayers and contest community who supported us. From all of us at LRF Cares, thank you." Players started with a $250 bankroll with 111 total entries.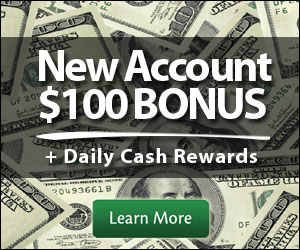 Sean Alvarez from Escondido, CA and David Rink from Chicago, IL, finished second and third. Both receive entries to the $2.8 million National Horseplayer Championship (NHC) including hotel and $500 for travel.
Rounding out the prize winners is Dave Weaver who qualifies to the $750 Pacific Classic Betting Challenge on August 17.
2019 Leader Board LRF Cares Handicapping Challenge Results Final Unofficial

First Name
Last Name
BALANCE
PRIZE
1
Todd
Cady 2

$6,210.00

$8,000 entry to Del Mar Handicapping Challenge

2
Sean
Alvarez

$3,640.40

NHC Entry, hotel and $500 travel

3
David
Rink

$2,353.70

NHC Entry, hotel and $500 travel

4
Dave
Weaver

$1,454.80

$750 Pacific Classic Betting Challenge Entry

5
Pete
Sluis 2
$1,212.50
6
Ron
Tackett
$1,120.00
7
Jeff
VanDrie 3
$923.60
8
Gregg
Kingma 2
$754.50
9
Alex
Devito 2
$554.80
10
Dan
Baren
$367.60
11
Alex
DeVito
$337.00
12
Marilynn
Gallagher
$288.40
13
Marsha
Naify
$220.00
14
Jose
Arias
$200.00
15
Curtis
Meyer
$32.00
16
Gregg
Kingma 3
$28.00
17
David
McCarty 3
$22.50
18
Donald
Krawiec
$19.00
19
David
McCarty 2
$15.00
20
Judy
Wagner
$10.25