Plainridge Results
< Plainridge Results for November 28, 2023
Latest Results
---
Plainridge Race Results
November 28, 2023
November 27, 2023
November 24, 2023
November 21, 2023
November 20, 2023
November 17, 2023
November 16, 2023
November 14, 2023
November 13, 2023
November 10, 2023
November 09, 2023
November 07, 2023
November 06, 2023
November 03, 2023
November 02, 2023
October 31, 2023
October 30, 2023
October 27, 2023
October 26, 2023
October 24, 2023
October 23, 2023
October 20, 2023
October 19, 2023
October 17, 2023
October 16, 2023
October 13, 2023
October 12, 2023
October 10, 2023
October 09, 2023
Instant access for today's Plainridge Race Results, Entries, Post Positions, Payouts, Jockeys, Scratches, Conditions & Purses.
Plainridge Racecourse Information
Plainridge Racecourse is a harness racing track in Plainville, Massachusetts. Plainridge Racecourse normally holds races from April to December. The racetrack is a 5/8 mile oval with Euro-style spiral turns. The surface is a gravel base with stone dust composition and a stone dust screening top layer.
Plainridge Racecourse Information Harness Racing
Plainville, MA US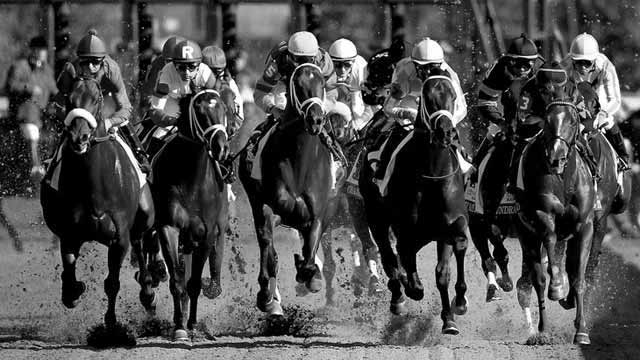 Bet Horse Racing with OTB