Breeders' Cup Juvenile Sprint
Breeders' Cup Juvenile Sprint Horse Race
The Breeders' Cup Juvenile Sprint is an ungraded American Thoroughbred horse race established in 2011 as part of the annual Breeders' Cup thoroughbred championships. The race open to two year old colts, geldings and fillies and carries a purse of $500,000.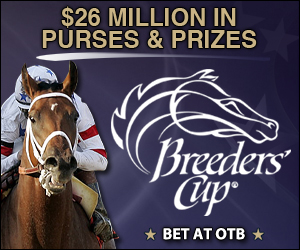 The inaugural running will take place on the first day of the Breeders' Cup at the 2011 host track, Churchill Downs in Louisville, Kentucky.
Due to technical requirements, the race will not eligible be for classification as a graded stakes race in its first two runnings. The American Graded Stakes Committee of the Thoroughbred Owners and Breeders Association, the body that controls grading of North American stakes races, requires that a race be run under the same conditions for at least two years before it can be graded.
Breeders' Cup betting at OFF TRACK BETTING online race book.
Breeders Cup World Thoroughbred Championships
| Breeders' Cup Race | Grade | Purse | Date |
| --- | --- | --- | --- |
| Breeders' Cup Juvenile Turf Sprint | I | $1,000,000 | November 4 |
| Breeders' Cup Juvenile Fillies Turf | I | $1,000,000 | November 4 |
| Breeders' Cup Juvenile Fillies | I | $2,000,000 | November 4 |
| Breeders' Cup Juvenile Turf | I | $1,000,000 | November 4 |
| Breeders' Cup Juvenile | I | $2,000,000 | November 4 |
| Breeders' Cup Filly & Mare Sprint | I | $1,000,000 | November 5 |
| Breeders' Cup Turf Sprint | I | $1,000,000 | November 5 |
| Breeders' Cup Dirt Mile | I | $1,000,000 | November 5 |
| Breeders' Cup Filly & Mare Turf | I | $2,000,000 | November 5 |
| Breeders' Cup Sprint | I | $2,000,000 | November 5 |
| Breeders' Cup Mile | I | $2,000,000 | November 5 |
| Breeders' Cup Distaff | I | $2,000,000 | November 5 |
| Breeders' Cup Turf | I | $4,000,000 | November 5 |
| Breeders' Cup Classic | I | $6,000,000 | November 5 |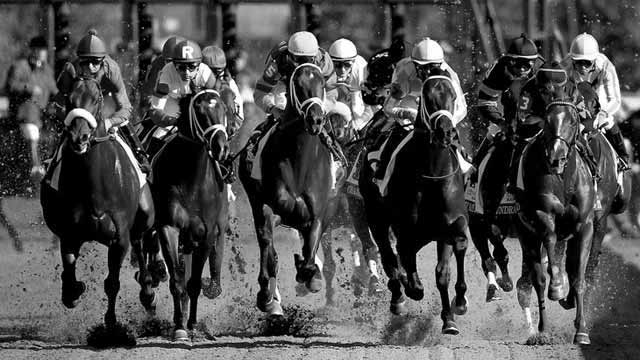 Bet Horse Racing with OTB