Santa Anita Park 2020-2021 Winter/Spring Meet at OTB

Edited Santa Anita Park Press Release
Updated:
December 16, 2020
Santa Anita Park's 2020-21 Winter/Spring Schedule
SANTA ANITA PARK - With three prestigious Grade I stakes on opening day, Saturday, December 26, Santa Anita's 2020-21 Winter/Spring stakes schedule will offer fans and horsemen a total of 95 stakes through closing day, June 20. This will include 10 Grade I events and 60 graded stakes, available to horses on both dirt and turf.
Santa Anita's traditional Winter/Spring opening day will be highlighted by three Grade I, $300,000 stakes, the seven furlong Runhappy Malibu Stakes, for 3-year-olds, the seven furlong La Brea Stakes, for 3-year-old fillies, and the American Oaks, for 3-year-old fillies at a mile and one quarter on turf.
These Grade I races will be complemented by three other stakes on opening day, the Grade II, $200,000 Mathis Brothers Mile, the Grade II, $200,000 San Antonio Stakes and the $75,000 Lady of Shamrock.
The Grade I, $400,000 Santa Anita Handicap and the Grade I, $400,000 Frank E. Kilroe Mile will be run on March 6 and be complemented by one of American's most important Derby preps, the Grade II, $300,000 San Felipe Stakes, the Grade II, $200,000 San Carlos Stakes and the $75,000 China Doll Stakes.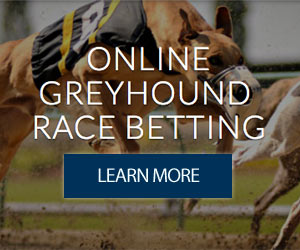 The following Saturday, March 13, the Grade I, $300,000 Beholder Mile for fillies and mares will highlight a program that will also include the Grade III, $100,000 San Simeon Stakes, which will be run out of Santa Anita's all-new turf chute at six furlongs.
The Grade I, $750,000 Santa Anita Derby, which has produced 18 Kentucky Derby winners, will be run on April 3, as will the Grade II, $400,000 Santa Anita Oaks, as well as two Cal-bred stakes, the $200,000 Echo Eddie and the $200,000 Evening Jewel.
The iconic Grade I, $300,000 Hollywood Gold Cup will be run on May 31, as will two other Grade I stakes, both to be run on turf, the $300,000 Shoemaker Mile and the $300,000 Gamely.
The Winter/Spring Meeting will finish strong with the iconic Grade III, $100,000 San Juan Capistrano Stakes, to be run at a mile and three quarters down the track's Camino Real Turf Course on June 19 and the Grade III, $100,000 American Stakes, at one mile on turf June 20.
In addition to the American on closing day, a pair of new stakes for 2-year-olds, the $75,000 Fasig-Tipton Futurity and the $75,000 Fasig-Tipton Debutante, will both be contested at five furlongs on the main track.
Santa Anita Park Wagering Menu For Winter/Spring Meet
Santa Anita Park has announced a comprehensive betting menu that will again feature the popular 20 cent Single Ticket Rainbow Pick Six Jackpot and a myriad of other features, including a North American-low takeout of 15.43 percent on all two dollar Win, Place and Show wagers.
In addition to the 20 cent Rainbow Six, Santa Anita will again offer the 50 cent Early Pick 5, which features a low 14 percent takeout, as well as the 50 cent Late Pick 5.
With the Jackpot provision in place, the 20 cent Single Ticket Rainbow Pick Six requires a perfect single ticket in order to key a potentially life changing payoff. Providing there is no single ticket winner, consolation tickets with the highest number of winners receive a payoff on 70 percent of the net pool. The remaining 30 percent is carried over to a Jackpot pool, which will continue to accrue until there is a single ticket winner or there is a designated mandatory payoff day.
The $1 Stronach Five will again be offered each Friday and will consist of a fast paced series of five races from Santa Anita, Gulfstream Park, Laurel Park and Golden Gate Fields. The Stronach Five offers players a low takeout of 12 percent.
Santa Anita will also continue to offer the $5 Golden Hour Double, and the $1 Golden Hour Pick 4. Both wagers embrace late races at both Santa Anita and Golden Gate Fields.
Players will also once again be offered one dollar exactas, two dollar rolling Daily Doubles, 50 cent rolling Pick 3s, an early 50 cent Pick 4, as well as 10 cent Superfectas on all races with a minimum of six runners.
Additionally, the 50 cent Jackpot Super High 5 is again available in all races with seven or more declared starters. The wager requires players to select the first five finishers in each race, in exact order. In those races that do not produce a single ticket winner, 75 percent of the net pool will be paid out to those tickets that have correctly selected five winners, with 25 percent of the net pool carried over to the next Jackpot Super High Five race.
Special early first post time on opening day, Saturday, Dec. 26, is at 11 a.m.
Lucrative Sunshine Bonus Attracting Out-Of-State Horses To Santa Anita's Upcoming Winter/Spring Meet
With its traditional Winter/Spring opener set for Saturday, December 26, Santa Anita's newly announced Sunshine Bonus program is attracting out-of-state horses as trainers and horseman also consider a 10 percent raise in overnight purses which will enable The Great Race Place to distribute $533,000 on a daily basis.
The Sunshine Bonus, which provides several significant incentives, including an immediate payment of $3,000 to the owner of any eligible horse making their first start at Santa Anita, has garnered the attention of horsemen nationwide.
"We're getting more and more interest from people out of state," said Chris Merz, Santa Anita's Director of Racing. "Robert Falcone, Jr., who is based in New York, was here a couple of years ago and he's here again with a string of horses. With our new turf chute and the overall course in pristine condition, we're going to be able to offer the best wintertime turf racing in North American, without question. Additionally, when you look at the 10 percent increase in overnight purses and the very significant added money provided by the Sunshine Bonus program, people are thinking about us like maybe they haven't in many years now. We're very encouraged."
OffTrackBetting.com - US Legal Santa Anita Park OTB is a great way to bet horse racing at Santa Anita Park. Available to customers across the United States, OTB features both Thoroughbred and Standardbred racing from major racing venues in the US as well as top international racing from Europe, Japan, Australia and Hong Kong.
Falcone, Jr., who first came to Southern California for the 2017 Breeders' Cup Sprint at Del Mar with Mind Your Biscuits while an assistant to Chad Summers, is excited to be back in Arcadia.
"I've got 25 horses, mainly claiming horses, a few allowance and a couple stakes horses that we've brought out from Belmont Park," he said. "A lot of factors went into making the move. This is a nice environment and the people here are very accommodating. Obviously, the Sunshine Bonus is very important and with the 10 percent increase in overnight purses, we realized the purses this winter at Santa Anita are a little better than at Gulfstream. We had a great experience when we came out here with Mind Your Biscuits and when he won the Malibu that year (2017), it was just tremendous and we ended up having a very successful winter.
"This is an unbelievable place to train horses and with the new turf chute, the grass racing is going to give us a lot of options. To be honest, I felt like I really wanted to help the program here. Santa Anita has been through so much and now, it looks like everything is going in the right direction. The changes that have been made can be difficult at times, but this new approach is what's needed in this game."
In addition to providing a $3,000 starter's bonus to eligible out-of-state horses, Santa Anita's Sunshine Bonus will also award a 35 percent bonus, above regular purse money-won, to eligible horses in their first five Santa Anita starts.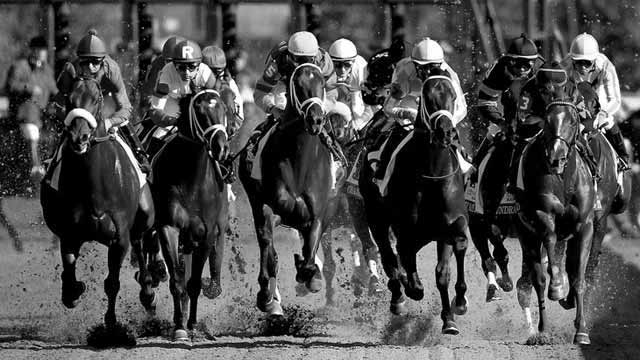 Bet Horse Racing with OTB