Canadian International Stakes
The Canadian International Stakes is a Grade I Canadian stakes race on Turf for thoroughbred racehorses three years of age and up held annually in October at Woodbine Racetrack in Toronto, Ontario.
Since its creation in 1938 as "The Long Branch Championship", the race has undergone changes in the type of surface it is run on as well as its distance, location, and name. From 1939 to 1966 it was called the Canadian International Stakes and notably won in 1938 and 1941 by Bunty Lawless, the colt voted "Canadian Horse of the Half Century". The race name was modified slightly from 1966 to 1980 when it was known as the Canadian International Championship Stakes. From 1981 through to 1995 the race was known as the Rothmans International for its sponsor, the Canadian subsidiary of Rothmans International plc. Since 2003 it has been sponsored by Pattison Outdoor Advertising. Inaugurated in 1938 on the dirt at Toronto's Long Branch Racetrack, except for consolidation during World War II it remained there until 1956 when the track closed its doors. Moved to Woodbine Racetrack, in 1958 it became a turf race.
Since 1958, winners have come from breeding farms in Canada, the United States, Ireland, the United Kingdom, France and Argentina. The Canadian International has been contested by many of the greatest horses, jockeys, and trainers in thoroughbred racing history from around the world. Its success as a North American race drawing an international field helped inspire the creation of the Breeders' Cup races in 1984 which were held at Woodbine in 1996. Notably, in 1973 the Canadian International was the final race for the great Secretariat. His 6-1/2 lengths victory is the widest winning margin in the race's history.
Woodbine Racetrack Graded Stakes Races
| Stakes Race | Grade | Purse |
| --- | --- | --- |
| Eclipse Stakes | III | $150,000 |
| Nassau Stakes | II | $300,000 |
| King Edward Stakes | II | $250,000 |
| Highlander Stakes | II | $200,000 |
| Singspiel Stakes | III | $150,000 |
| Queen's Plate Stakes | I | $1,000,000 |
| Dominion Day Stakes | III | $200,000 |
| Dance Smartly Stakes | II | $300,000 |
| Ontario Matron Stakes | III | $150,000 |
| Nijinsky Stakes | II | $300,000 |
| Royal North Stakes | III | $150,000 |
| Sky Classic Stakes | II | $250,000 |
| Ontario Colleen Stakes | III | $150,000 |
| Play the King Stakes | II | $200,000 |
| Seaway Stakes | III | $150,000 |
| Natalma Stakes | III | $200,000 |
| Summer Stakes | III | $250,000 |
| Canadian Stakes | II | $300,000 |
| Northern Dancer Turf Stakes | I | $500,000 |
| Woodbine Mile Stakes | I | $1,000,000 |
| Selene Stakes | III | $250,000 |
| Grey Stakes | III | $200,000 |
| Nearctic Stakes | I | $500,000 |
| E.P. Taylor Stakes | I | $1,000,000 |
| Canadian International Stakes | I | $1,500,000 |
| Autumn Stakes | II | $150,000 |
| Kennedy Road Stakes | III | $150,000 |
| Bessarabian Stakes | III | $150,000 |
| Valedictory Stakes | III | $150,000 |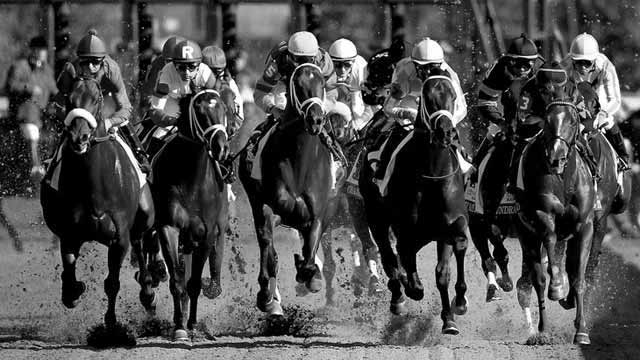 Bet Horse Racing with OTB