Grey Stakes
The Grey Stakes is a Canadian Thoroughbred horse race held annually during the first week of October at Woodbine Racetrack in Toronto. A Grade III, it is open to two-year-old horses and is raced on dirt at a distance of 11/16 miles. Since 2006, the dirt racing surface at Woodbine Racetrack has been the synthetic Polytrack.
Inaugurated as the Grey Stakes at the Old Woodbine Racetrack in 1906, it was named in honor of the then Governor General of Canada, Earl Grey. Over the years it has been run at various distances.
J. K. L. Ross, owner of the first United States Triple Crown Champion, Sir Barton, won this race five years in a row with future U.S. Racing Hall of Fame trainer, Henry McDaniel. Henry McDaniel added another win in 1926, making him the leader among all winning trainers. Notable horses who have won the race includes future Canadian Horse Racing Hall of Fame inductees Horometer (1933), Kennedy Road (1970), Sunny's Halo (1982), and Sky Classic (1989). Dancer's Image won the 1967 race and went on to capture the following year's Kentucky Derby, as did Mine That Bird in 2009. Since the creation of the Breeder's Cup races in 1984, Macho Uno is the only horse to have won the Grey Stakes then gone on to win that year's Breeders' Cup Juvenile.
Famous horses who did not win the Grey Stakes include Display who ran second in 1925 but was the ensuing year's Preakness Stakes winner. As well, the 1997 Belmont Stakes winner Touch Gold finished third in the 1996 running of the Grey Stakes.
Woodbine Racetrack Graded Stakes Races
| Stakes Race | Grade | Purse |
| --- | --- | --- |
| Eclipse Stakes | III | $150,000 |
| Nassau Stakes | II | $300,000 |
| King Edward Stakes | II | $250,000 |
| Highlander Stakes | II | $200,000 |
| Singspiel Stakes | III | $150,000 |
| Queen's Plate Stakes | I | $1,000,000 |
| Dominion Day Stakes | III | $200,000 |
| Dance Smartly Stakes | II | $300,000 |
| Ontario Matron Stakes | III | $150,000 |
| Nijinsky Stakes | II | $300,000 |
| Royal North Stakes | III | $150,000 |
| Sky Classic Stakes | II | $250,000 |
| Ontario Colleen Stakes | III | $150,000 |
| Play the King Stakes | II | $200,000 |
| Seaway Stakes | III | $150,000 |
| Natalma Stakes | III | $200,000 |
| Summer Stakes | III | $250,000 |
| Canadian Stakes | II | $300,000 |
| Northern Dancer Turf Stakes | I | $500,000 |
| Woodbine Mile Stakes | I | $1,000,000 |
| Selene Stakes | III | $250,000 |
| Grey Stakes | III | $200,000 |
| Nearctic Stakes | I | $500,000 |
| E.P. Taylor Stakes | I | $1,000,000 |
| Canadian International Stakes | I | $1,500,000 |
| Autumn Stakes | II | $150,000 |
| Kennedy Road Stakes | III | $150,000 |
| Bessarabian Stakes | III | $150,000 |
| Valedictory Stakes | III | $150,000 |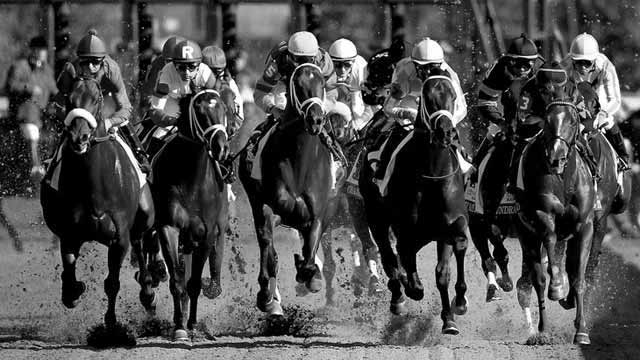 Bet Belmont Stakes with OTB