Northern Dancer Turf Stakes
The Northern Dancer Turf Stakes is a Canadian Thoroughbred horse race held annually at Woodbine Racetrack in Toronto, Ontario. A Grade I event, it is held in the third week of July and run at a distance of 1-1/2 miles on Woodbine's E. P. Taylor turf course.
Inaugurated as the Niagara Handicap, it was first raced on dirt at the Fort Erie Racetrack. In 1957 the race was changed to run on turf and was moved to the Woodbine Racetrack in 1985 where for 1986 only, it was run on dirt. The race became part of the Breeders' Cup program and the name was amended to the Niagara Breeders' Cup Handicap. In 2006, the event was renamed to honor Canada's most famous racehorse, Northern Dancer. Over the years, the race has been run at various distances.
Woodbine Racetrack Graded Stakes Races
| Stakes Race | Grade | Purse |
| --- | --- | --- |
| Eclipse Stakes | III | $150,000 |
| Nassau Stakes | II | $300,000 |
| King Edward Stakes | II | $250,000 |
| Highlander Stakes | II | $200,000 |
| Singspiel Stakes | III | $150,000 |
| Queen's Plate Stakes | I | $1,000,000 |
| Dominion Day Stakes | III | $200,000 |
| Dance Smartly Stakes | II | $300,000 |
| Ontario Matron Stakes | III | $150,000 |
| Nijinsky Stakes | II | $300,000 |
| Royal North Stakes | III | $150,000 |
| Sky Classic Stakes | II | $250,000 |
| Ontario Colleen Stakes | III | $150,000 |
| Play the King Stakes | II | $200,000 |
| Seaway Stakes | III | $150,000 |
| Natalma Stakes | III | $200,000 |
| Summer Stakes | III | $250,000 |
| Canadian Stakes | II | $300,000 |
| Northern Dancer Turf Stakes | I | $500,000 |
| Woodbine Mile Stakes | I | $1,000,000 |
| Selene Stakes | III | $250,000 |
| Grey Stakes | III | $200,000 |
| Nearctic Stakes | I | $500,000 |
| E.P. Taylor Stakes | I | $1,000,000 |
| Canadian International Stakes | I | $1,500,000 |
| Autumn Stakes | II | $150,000 |
| Kennedy Road Stakes | III | $150,000 |
| Bessarabian Stakes | III | $150,000 |
| Valedictory Stakes | III | $150,000 |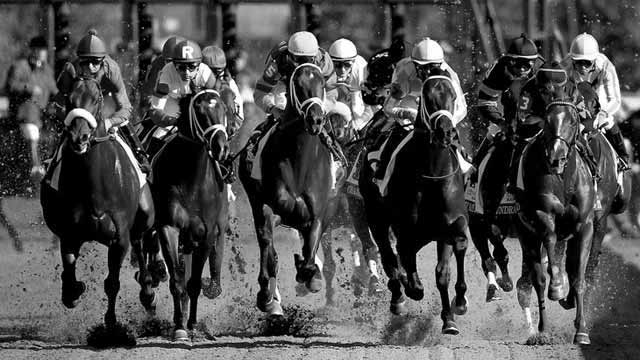 Bet Horse Racing with OTB