Canadian Turf Stakes
The Canadian Turf Handicap is an American Thoroughbred horse race held annually in February at Gulfstream Park in Hallandale Beach, Florida. The Grade III race is open to horses four-year-old and up and is run at a distance of 1 1/16 miles on turf. The inaugural race was run on March 18, 1967 and was named to honor the many Canadian racing fans who vacation or reside in the state of Florida during the winter months and who in 1967 were celebrating the Canadian Centennial.
The 1990 Canadian Triple Crown champion and Horse of the Year, Izvestia, wintered in Florida and made his 1991 racing debut with a win in this race. In 2002 and 2004, the race was run on dirt and was downgraded to a listed race until 2007 when it was restored to its Grade III status. In 2005, Old Forester set a new Gulfstream Park turf course record for 1 1/16 miles in winning the Canadian Turf Handicap in a time of 1:38.20. In 2009, the race was raced at a distance of one mile. It was run in two divisions in 1968, 1973, 1977, 1978, 1979, 1983, 1985, 1986, 1987.
Gulfstream Park Graded Stakes Races
| Stakes Race | Grade | Purse |
| --- | --- | --- |
| Sugar Swirl Stakes | III | $100,000 |
| Mr. Prospector Handicap | III | $100,000 |
| Old Hat Stakes | III | $100,000 |
| Marshua's River Stakes | III | $100,000 |
| Fort Lauderdale Stakes | III | $100,000 |
| Hal's Hope Handicap | III | $100,000 |
| Forward Gal Stakes | II | $200,000 |
| Holy Bull Stakes | III | $400,000 |
| Donn Handicap | I | $500,000 |
| Gulfstream Park Turf Handicap | I | $300,000 |
| Hutcheson Stakes | II | $150,000 |
| Suwannee River Stakes | III | $150,000 |
| Gulfstream Park Sprint Championship | II | $150,000 |
| Hurricane Bertie Stakes | III | $150,000 |
| Davona Dale Stakes | II | $250,000 |
| Sabin Stakes | III | $100,000 |
| Very One Stakes | III | $100,000 |
| Fountain of Youth Stakes | II | $400,000 |
| Mac Diarmida Stakes | II | $150,000 |
| Canadian Turf Stakes | III | $150,000 |
| Gulfstream Park Handicap | II | $300,000 |
| Swale Stakes | III | $150,000 |
| Herecomesthebride Stakes | III | $150,000 |
| Palm Beach Stakes | III | $150,000 |
| Inside Information Stakes | II | $150,000 |
| Honey Fox Stakes | II | $100,000 |
| Pan American Stakes | II | $150,000 |
| Orchid Stakes | III | $150,000 |
| Florida Derby | I | $1,000,000 |
| Gulfstream Park Oaks | II | $300,000 |
| Appleton Stakes | III | $100,000 |
| Rampart Stakes | III | $150,000 |
| Skip Away Stakes | III | $100,000 |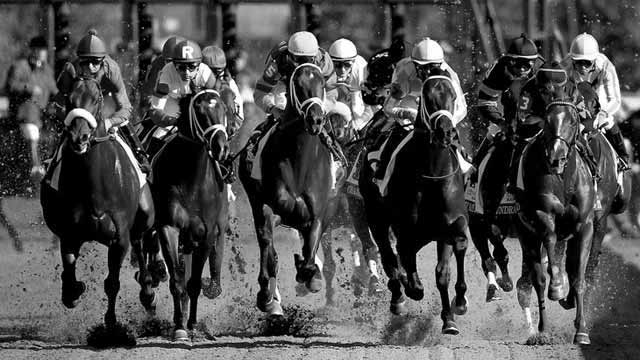 Bet Horse Racing with OTB