Gulfstream Park Oaks
The Gulfstream Park Oaks is an American Thoroughbred horse race held annually at Gulfstream Park in Hallandale Beach, Florida. The Grade II race is open to three-year-old fillies, willing to race one and one-eighth miles on the dirt. Inaugurated in 1971, it was raced as the Bonnie Miss Stakes until 2011. The race is named after Bonnie Donn Jones, daughter of James Donn, Jr., president of Gulfstream Park from 1961 to 1978. Through 1976 the race was open to fillies and mares age three and older. The first running was won by Able Jan who was ridden by Bobby Breen and trained for owner, True Davis, Jr. by future Hall of Fame inductee, Horatio Luro.
It was run in two divisions in 1975. Since inception, the Gulfstream Park Oaks has been run at various distances.
Gulfstream Park Graded Stakes Races
| Stakes Race | Grade | Purse |
| --- | --- | --- |
| Sugar Swirl Stakes | III | $100,000 |
| Mr. Prospector Handicap | III | $100,000 |
| Old Hat Stakes | III | $100,000 |
| Marshua's River Stakes | III | $100,000 |
| Fort Lauderdale Stakes | III | $100,000 |
| Hal's Hope Handicap | III | $100,000 |
| Forward Gal Stakes | II | $200,000 |
| Holy Bull Stakes | III | $400,000 |
| Donn Handicap | I | $500,000 |
| Gulfstream Park Turf Handicap | I | $300,000 |
| Hutcheson Stakes | II | $150,000 |
| Suwannee River Stakes | III | $150,000 |
| Gulfstream Park Sprint Championship | II | $150,000 |
| Hurricane Bertie Stakes | III | $150,000 |
| Davona Dale Stakes | II | $250,000 |
| Sabin Stakes | III | $100,000 |
| Very One Stakes | III | $100,000 |
| Fountain of Youth Stakes | II | $400,000 |
| Mac Diarmida Stakes | II | $150,000 |
| Canadian Turf Stakes | III | $150,000 |
| Gulfstream Park Handicap | II | $300,000 |
| Swale Stakes | III | $150,000 |
| Herecomesthebride Stakes | III | $150,000 |
| Palm Beach Stakes | III | $150,000 |
| Inside Information Stakes | II | $150,000 |
| Honey Fox Stakes | II | $100,000 |
| Pan American Stakes | II | $150,000 |
| Orchid Stakes | III | $150,000 |
| Florida Derby | I | $1,000,000 |
| Gulfstream Park Oaks | II | $300,000 |
| Appleton Stakes | III | $100,000 |
| Rampart Stakes | III | $150,000 |
| Skip Away Stakes | III | $100,000 |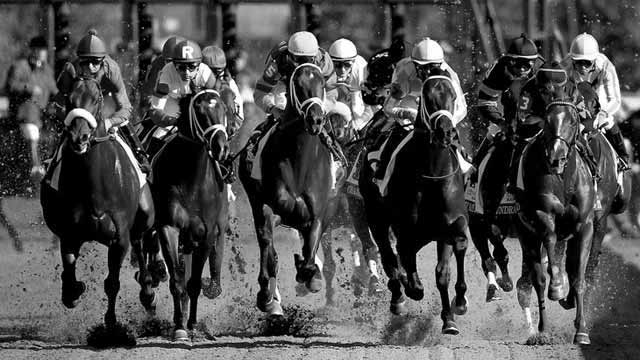 Bet Horse Racing with OTB