Gulfstream Park Turf Handicap
The Gulfstream Park Turf Handicap is an American Thoroughbred horse race run annually in early February at Gulfstream Park in Hallandale Beach, Florida.
A Grade I event open to horses 4 years of age and older, the race is now run at a distance of one and one-eighths miles (9 furlongs) on the turf and offers a purse of $300,000 added. From 1986 through 1990, the race was run at a distance of 1 1/16 miles. From 1991 through 2008 the distance was lengthened considerably to 11 furlongs, or 1 3/8 miles. In 2009, the distance was reduced by two furlongs to 9.
Gulfstream Park Graded Stakes Races
| Stakes Race | Grade | Purse |
| --- | --- | --- |
| Sugar Swirl Stakes | III | $100,000 |
| Mr. Prospector Handicap | III | $100,000 |
| Old Hat Stakes | III | $100,000 |
| Marshua's River Stakes | III | $100,000 |
| Fort Lauderdale Stakes | III | $100,000 |
| Hal's Hope Handicap | III | $100,000 |
| Forward Gal Stakes | II | $200,000 |
| Holy Bull Stakes | III | $400,000 |
| Donn Handicap | I | $500,000 |
| Gulfstream Park Turf Handicap | I | $300,000 |
| Hutcheson Stakes | II | $150,000 |
| Suwannee River Stakes | III | $150,000 |
| Gulfstream Park Sprint Championship | II | $150,000 |
| Hurricane Bertie Stakes | III | $150,000 |
| Davona Dale Stakes | II | $250,000 |
| Sabin Stakes | III | $100,000 |
| Very One Stakes | III | $100,000 |
| Fountain of Youth Stakes | II | $400,000 |
| Mac Diarmida Stakes | II | $150,000 |
| Canadian Turf Stakes | III | $150,000 |
| Gulfstream Park Handicap | II | $300,000 |
| Swale Stakes | III | $150,000 |
| Herecomesthebride Stakes | III | $150,000 |
| Palm Beach Stakes | III | $150,000 |
| Inside Information Stakes | II | $150,000 |
| Honey Fox Stakes | II | $100,000 |
| Pan American Stakes | II | $150,000 |
| Orchid Stakes | III | $150,000 |
| Florida Derby | I | $1,000,000 |
| Gulfstream Park Oaks | II | $300,000 |
| Appleton Stakes | III | $100,000 |
| Rampart Stakes | III | $150,000 |
| Skip Away Stakes | III | $100,000 |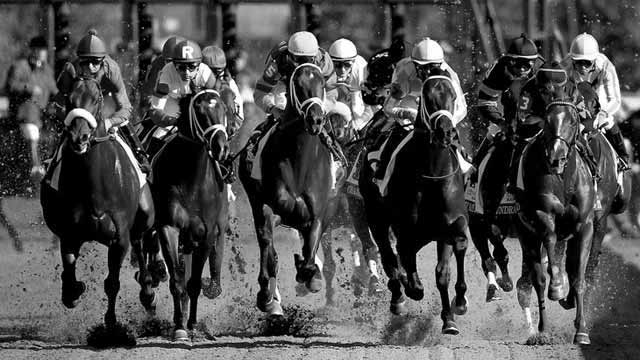 Bet Horse Racing with OTB