Woodward Stakes
The Woodward Stakes is an American Grade I stakes race held annually at Saratoga Race Course and is one of the premier races for older thoroughbred horses in the United States. Named for prominent racehorse owner, William Woodward, Sr., it is run at 1-1/8 miles (1811 m) on the dirt for a purse of $750,000.
The Woodward was run as a handicap in 1954, 1955, and in 1976 and 1977. From 1957 through 1975 it was a weight-for-age event, and was run as an allowance stakes from 1977 through 1987. The race returned to being a handicap event in 1988, 1989, and 1990 then reverted to a weight-for-age race in 1991. Originally run at Aqueduct Racetrack and most recently at Belmont Park, the Woodward was moved to Saratoga Race Course for its 53rd running in 2006. All three racetracks are operated by the New York Racing Association.
This race is to honor the memory of Belair Stud's William Woodward, Sr., a dedicated horseman, who was chairman of the Jockey Club from 1930 to 1950.
In 2009 Rachel Alexandra became the first female to win the Woodward facing older males for the first time. Only one other 3-year-old filly had ever run in the Woodward: Summer Guest in 1972. She finished second to Key to the Mint before being disqualified and placed third.
Saratoga Race Course Graded Stakes Races
| Stakes Race | Grade | Purse |
| --- | --- | --- |
| Schuylerville Stakes | III | $100,000 |
| Coaching Club American Oaks | I | $250,000 |
| Sanford Stakes | II | $150,000 |
| Lake George Stakes | II | $150,000 |
| Jim Dandy Stakes | II | $500,000 |
| Diana Stakes | I | $500,000 |
| Fourstardave Handicap | II | $150,000 |
| Ruffian Handicap | I | $250,000 |
| Amsterdam Stakes | II | $150,000 |
| Test Stakes | I | $250,000 |
| Whitney Handicap | I | $750,000 |
| Honorable Miss Handicap | II | $150,000 |
| Alfred G. Vanderbilt Handicap | I | $250,000 |
| National Museum of Racing HOF Stakes | II | $150,000 |
| Sword Dancer Invitational Handicap | I | $500,000 |
| Adirondack Stakes | II | $150,000 |
| Saratoga Special Stakes | II | $150,000 |
| Alabama Stakes | I | $500,000 |
| Lake Placid Stakes | II | $150,000 |
| Bernard Baruch Handicap | II | $200,000 |
| Victory Ride Stakes | III | $100,000 |
| Ballston Spa Handicap | II | $200,000 |
| Ballerina Stakes | I | $250,000 |
| King's Bishop Stakes | I | $250,000 |
| Travers Stakes | I | $1,000,000 |
| Personal Ensign Stakes | I | $300,000 |
| With Anticipation Stakes | II | $150,000 |
| Forego Handicap | I | $250,000 |
| Woodward Stakes | I | $750,000 |
| Saranac Stakes | III | $100,000 |
| Spinaway Stakes | I | $250,000 |
| Glens Falls Handicap | III | $100,000 |
| Hopeful Stakes | I | $250,000 |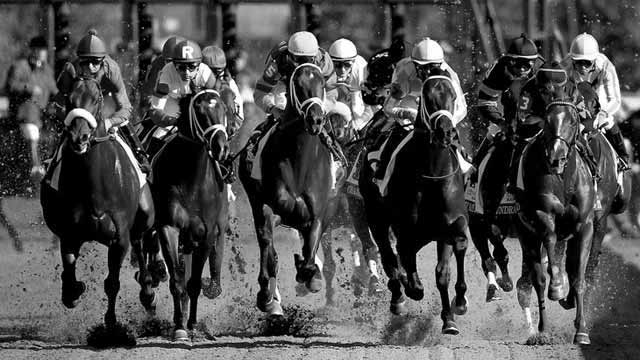 Bet Horse Racing with OTB