Glens Falls Handicap
The Glens Falls Handicap is an American Thoroughbred horse race held annually at Saratoga Race Course in Saratoga Springs, New York. Open to fillies and mares age three and older, it is run at a distance of one and three-eighths miles (11 furlongs) on the turf. A Grade III event, it offers a purse of $100,000. The event at Saratoga Race Course is named after the nearby city of Glens Falls, New York.
The Glens Falls Handicap was run in two divisions in 1974.
Saratoga Race Course Graded Stakes Races
| Stakes Race | Grade | Purse |
| --- | --- | --- |
| Schuylerville Stakes | III | $100,000 |
| Coaching Club American Oaks | I | $250,000 |
| Sanford Stakes | II | $150,000 |
| Lake George Stakes | II | $150,000 |
| Jim Dandy Stakes | II | $500,000 |
| Diana Stakes | I | $500,000 |
| Fourstardave Handicap | II | $150,000 |
| Ruffian Handicap | I | $250,000 |
| Amsterdam Stakes | II | $150,000 |
| Test Stakes | I | $250,000 |
| Whitney Handicap | I | $750,000 |
| Honorable Miss Handicap | II | $150,000 |
| Alfred G. Vanderbilt Handicap | I | $250,000 |
| National Museum of Racing HOF Stakes | II | $150,000 |
| Sword Dancer Invitational Handicap | I | $500,000 |
| Adirondack Stakes | II | $150,000 |
| Saratoga Special Stakes | II | $150,000 |
| Alabama Stakes | I | $500,000 |
| Lake Placid Stakes | II | $150,000 |
| Bernard Baruch Handicap | II | $200,000 |
| Victory Ride Stakes | III | $100,000 |
| Ballston Spa Handicap | II | $200,000 |
| Ballerina Stakes | I | $250,000 |
| King's Bishop Stakes | I | $250,000 |
| Travers Stakes | I | $1,000,000 |
| Personal Ensign Stakes | I | $300,000 |
| With Anticipation Stakes | II | $150,000 |
| Forego Handicap | I | $250,000 |
| Woodward Stakes | I | $750,000 |
| Saranac Stakes | III | $100,000 |
| Spinaway Stakes | I | $250,000 |
| Glens Falls Handicap | III | $100,000 |
| Hopeful Stakes | I | $250,000 |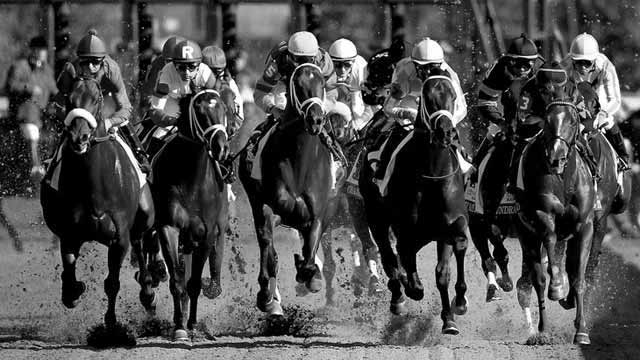 Bet Horse Racing with OTB