Ruffian Handicap
The Ruffian Handicap is an American thoroughbred horse race for fillies and mares ages three-years-old and up run annually on the first Sunday in August at Saratoga Race Course in Saratoga Springs, New York; until 2009 it had been run at the beginning of September at Belmont Park in Elmont, New York. Raced over a distance of 11/8 miles on a dirt track, it is a Grade I event currently offering a purse of $250,000.
The race is named in honor of the U.S. Racing Hall of Fame filly, Ruffian.
Inaugurated in 1976 at 1-1/4 miles, from 1977 to 1989 it was raced at 1-1/8 miles then in 1990 it was changed to its present 11/16 of a mile distance.
Sky Beauty won this race in 1994, Bayakoa won it in 1989, and Lady's Secret won it twice, in 1985 and 1986, after which she was awarded the Eclipse Award for Horse of the Year. The second filly to win the Kentucky Derby, Genuine Risk won it in 1980. The 2001 running of the Ruffian Handicap was cancelled in observance of the September 11th terrorist attacks. The Ruffian is one of several "win and you're in" races for the Breeders' Cup; the winner is automatically entered into the Breeders' Cup Ladies' Classic.
In 2010 the Ruffian was moved to Saratoga Race Course where it is held in the first Sunday in August. Malibu Prayer won the first edition of the race to be held at Saratoga.
Saratoga Race Course Graded Stakes Races
| Stakes Race | Grade | Purse |
| --- | --- | --- |
| Schuylerville Stakes | III | $100,000 |
| Coaching Club American Oaks | I | $250,000 |
| Sanford Stakes | II | $150,000 |
| Lake George Stakes | II | $150,000 |
| Jim Dandy Stakes | II | $500,000 |
| Diana Stakes | I | $500,000 |
| Fourstardave Handicap | II | $150,000 |
| Ruffian Handicap | I | $250,000 |
| Amsterdam Stakes | II | $150,000 |
| Test Stakes | I | $250,000 |
| Whitney Handicap | I | $750,000 |
| Honorable Miss Handicap | II | $150,000 |
| Alfred G. Vanderbilt Handicap | I | $250,000 |
| National Museum of Racing HOF Stakes | II | $150,000 |
| Sword Dancer Invitational Handicap | I | $500,000 |
| Adirondack Stakes | II | $150,000 |
| Saratoga Special Stakes | II | $150,000 |
| Alabama Stakes | I | $500,000 |
| Lake Placid Stakes | II | $150,000 |
| Bernard Baruch Handicap | II | $200,000 |
| Victory Ride Stakes | III | $100,000 |
| Ballston Spa Handicap | II | $200,000 |
| Ballerina Stakes | I | $250,000 |
| King's Bishop Stakes | I | $250,000 |
| Travers Stakes | I | $1,000,000 |
| Personal Ensign Stakes | I | $300,000 |
| With Anticipation Stakes | II | $150,000 |
| Forego Handicap | I | $250,000 |
| Woodward Stakes | I | $750,000 |
| Saranac Stakes | III | $100,000 |
| Spinaway Stakes | I | $250,000 |
| Glens Falls Handicap | III | $100,000 |
| Hopeful Stakes | I | $250,000 |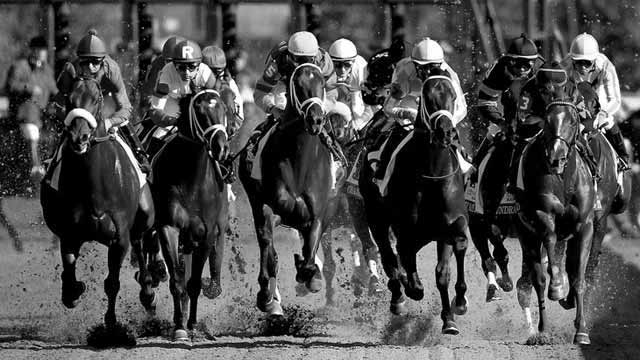 Bet Horse Racing with OTB