Schuylerville Stakes
The Schuylerville Stakes is an American Thoroughbred horse race held annually at Saratoga Race Course in Saratoga Springs, New York. Open to two-year-old fillies, it is contested at a distance of six furlongs on dirt. A Grade III event, it offers a purse of $100,000.
In 2006, the race was downgraded from a Grade II to a Grade III. By tradition, the Schuylerville opens the Saratoga meet each year. The race is named for the nearby town of Schuylerville, New York.
The race was hosted by Belmont Park in 1943, 1944, and 1945, and in 1952 at the now defunct Jamaica Racetrack. Inaugurated at a distance of five and one-half furlongs, it was contested at that distance through 1959 and from 1962 through 1968. It was run in two divisions in 1959, 1965, and 1974.
Saratoga Race Course Graded Stakes Races
| Stakes Race | Grade | Purse |
| --- | --- | --- |
| Schuylerville Stakes | III | $100,000 |
| Coaching Club American Oaks | I | $250,000 |
| Sanford Stakes | II | $150,000 |
| Lake George Stakes | II | $150,000 |
| Jim Dandy Stakes | II | $500,000 |
| Diana Stakes | I | $500,000 |
| Fourstardave Handicap | II | $150,000 |
| Ruffian Handicap | I | $250,000 |
| Amsterdam Stakes | II | $150,000 |
| Test Stakes | I | $250,000 |
| Whitney Handicap | I | $750,000 |
| Honorable Miss Handicap | II | $150,000 |
| Alfred G. Vanderbilt Handicap | I | $250,000 |
| National Museum of Racing HOF Stakes | II | $150,000 |
| Sword Dancer Invitational Handicap | I | $500,000 |
| Adirondack Stakes | II | $150,000 |
| Saratoga Special Stakes | II | $150,000 |
| Alabama Stakes | I | $500,000 |
| Lake Placid Stakes | II | $150,000 |
| Bernard Baruch Handicap | II | $200,000 |
| Victory Ride Stakes | III | $100,000 |
| Ballston Spa Handicap | II | $200,000 |
| Ballerina Stakes | I | $250,000 |
| King's Bishop Stakes | I | $250,000 |
| Travers Stakes | I | $1,000,000 |
| Personal Ensign Stakes | I | $300,000 |
| With Anticipation Stakes | II | $150,000 |
| Forego Handicap | I | $250,000 |
| Woodward Stakes | I | $750,000 |
| Saranac Stakes | III | $100,000 |
| Spinaway Stakes | I | $250,000 |
| Glens Falls Handicap | III | $100,000 |
| Hopeful Stakes | I | $250,000 |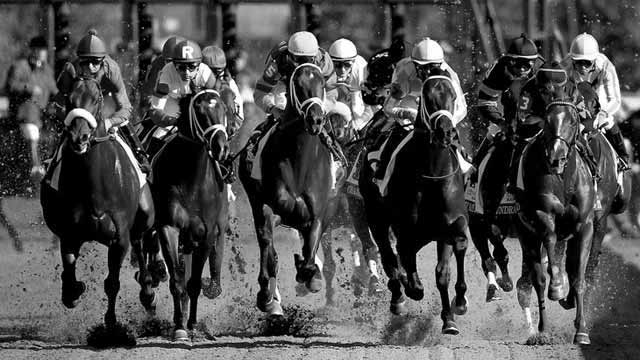 Bet Horse Racing with OTB