Saratoga Special Stakes
The Saratoga Special Stakes is an American Grade II Thoroughbred horse race run annually in mid August at Saratoga Race Course in Saratoga Springs, New York. The race is for two-year-olds willing to race six and a half furlongs on the dirt.
First run in 1901, the Saratoga Special was a winner-take-all race until 1959 when it became a standard stakes race. The race was held at Belmont Park on the Widener Course in 1943, 1944, and 1945. Thee was no race in 1911 and 1912 due to the New York State legislated ban on parimutuel betting that led to the closure of all New York racetracks. There was also no race held in 2004.
Since inception it has been contested at various distances - 5.5 furlongs from 1901-1906, 6 furlongs from 1907-1993, 2005, and 6-1/2 furlongs from 1994 to present. Only four horses have ever won all three Saratoga Racecourse events for two-year-olds. Regret (1914), Campfire (1916), Dehere (1993), and City Zip (2000) each swept the Saratoga Special, Sanford Stakes and Hopeful Stakes.
Saratoga Race Course Graded Stakes Races
| Stakes Race | Grade | Purse |
| --- | --- | --- |
| Schuylerville Stakes | III | $100,000 |
| Coaching Club American Oaks | I | $250,000 |
| Sanford Stakes | II | $150,000 |
| Lake George Stakes | II | $150,000 |
| Jim Dandy Stakes | II | $500,000 |
| Diana Stakes | I | $500,000 |
| Fourstardave Handicap | II | $150,000 |
| Ruffian Handicap | I | $250,000 |
| Amsterdam Stakes | II | $150,000 |
| Test Stakes | I | $250,000 |
| Whitney Handicap | I | $750,000 |
| Honorable Miss Handicap | II | $150,000 |
| Alfred G. Vanderbilt Handicap | I | $250,000 |
| National Museum of Racing HOF Stakes | II | $150,000 |
| Sword Dancer Invitational Handicap | I | $500,000 |
| Adirondack Stakes | II | $150,000 |
| Saratoga Special Stakes | II | $150,000 |
| Alabama Stakes | I | $500,000 |
| Lake Placid Stakes | II | $150,000 |
| Bernard Baruch Handicap | II | $200,000 |
| Victory Ride Stakes | III | $100,000 |
| Ballston Spa Handicap | II | $200,000 |
| Ballerina Stakes | I | $250,000 |
| King's Bishop Stakes | I | $250,000 |
| Travers Stakes | I | $1,000,000 |
| Personal Ensign Stakes | I | $300,000 |
| With Anticipation Stakes | II | $150,000 |
| Forego Handicap | I | $250,000 |
| Woodward Stakes | I | $750,000 |
| Saranac Stakes | III | $100,000 |
| Spinaway Stakes | I | $250,000 |
| Glens Falls Handicap | III | $100,000 |
| Hopeful Stakes | I | $250,000 |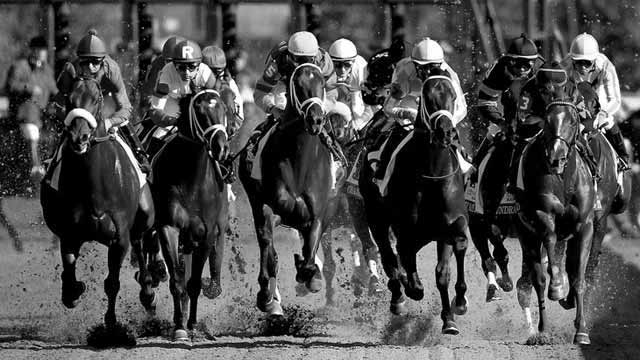 Bet Horse Racing with OTB